It was eye-opening…
I realized just how wrong most investors were in handling their portfolios.
The overnight millions made during the dot-com boom dramatically changed the behavior of investors. They were no longer investing smartly. They were no longer investing the way I was taught to invest – the way I was taught to view the markets.
They were chasing pipe dreams full of promises of instant wealth.
It's frightening to think about, particularly when we look back at the carnage.
More than $7 trillion in market capitalization was lost when the dot-com bubble burst. Millions of investors were left scratching their heads, panicking and wondering if their portfolios would ever recover.
I thought that maybe they'd learned a lesson.
But then they fell for it again. They chased the promises of real estate and got wrapped up in the idea of a never-ending bull market in the middle of the decade.
And again they were pummeled during the financial crisis that began in 2008.
Here's the scariest part: Most investors aren't prepared for retirement. Not by a long shot.
Today, you need to start planning for your future at a younger age. Because the fact is that we're living longer than ever before.
So you have two choices: Work well into your 70s… or create a longer-lasting portfolio. We need to strengthen our portfolios because it's estimated that, as we live longer, our retirements will last for up to 40 years!
We're on a mission here – to teach investors how to prepare for their futures by investing the right way. We share the secrets used by the wealthy to lock in steady income on investments you won't find anywhere else. And we strive to show investors how to shield their assets from attack, as well as get the most from their money and retirements.
Since we began our mission several years ago, we've outperformed the S&P 500 by a wide margin… But we're just getting started.
And before you start thinking that our dividend or income investing strategies are full of lame advice like, "Buy Walmart and Coca-Cola," think again.
Wealthy Retirement is your launch pad for unique income-investing ideas to fund your lifestyle and put away a little something extra. It's for investors of all ages, because we believe that a lot of what you're taught is wrong.
So, here at Wealthy Retirement, you'll be exposed to income-generating strategies you won't find at any other investing publication. And you'll also receive valuable lessons on how to maximize your gains while minimizing your risk.
Don't make the mistakes so many investors are making. Realize why what they're doing is wrong – and why they're going to pay for it in the long run.
Marc Lichtenfeld
Chief Income Strategist
Wealthy Retirement
---
Maximize Your Gains
While minimizing your risk, of course. Our experts, with their fingers on the pulse of the Street, will help you navigate everything from dividend investing to the bond market through in-depth analysis and research.
Generate Extra Income
We aren't talking about "get rich quick" schemes. With Wealthy Retirement, you'll discover unique (and effective) income-generating strategies you won't find anywhere else.
Build a Longer-Lasting Portfolio
We're living longer – and that means our money needs to as well. With secrets from the world's wealthiest investors, you'll be able to lock in steady income streams on your investments.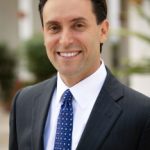 Marc Lichtenfeld
Marc is the Senior Editor of The Oxford Income Letter, which is based on his proprietary 10-11-12 System. He is also the Editor of Marc Lichtenfeld's Stock Sequence Trader, Lightning Trend Trader and Chairman's Circle Breakout Alert.
Marc Lichtenfeld is the Chief Income Strategist of The Oxford Club. After getting his start on the trading desk at Carlin Equities, he moved over to Avalon Research Group as a senior analyst. Over the years, Marc's commentary has appeared in The Wall Street Journal, Barron's, and U.S. News & World Report, among others. Prior to joining The Oxford Club, he was a senior columnist at Jim Cramer's TheStreet. Today, he is a sought-after media guest who has appeared on CNBC, Fox Business and Yahoo Finance. His first book, Get Rich With Dividends: A Proven System for Double-Digit Returns, achieved best-seller status shortly after its release in 2012 and was named Book of the Year by the Institute for Financial Literacy. It is currently in its second edition and is published in multiple languages. In early 2018, Marc released his second book, You Don't Have to Drive an Uber in Retirement: How to Maintain Your Lifestyle without Getting a Job or Cutting Corners, which hit No. 1 on Amazon's best-seller list.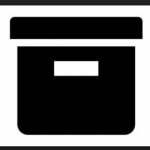 Articles by Marc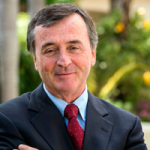 Steve McDonald
Steve McDonald is the Bond Strategist of The Oxford Club. He is Editor of Oxford Bond Advantage, and Contributing Editor to The Oxford Income Letter and Wealthy Retirement. Steve is also the Host of Market Wake-Up Call for the Members-only newsletter The Oxford Insight. Every Sunday, Steve interviews industry experts to bring Members breaking news and exciting market commentary.
Every week for Wealthy Retirement, Steve puts together his Two-Minute Retirement Solution article and "Slap in the Face" Award video. In Two-Minute Retirement Solution, Steve explores proven strategies for the retirement investor. Quite often, Steve's commentary goes against the grain of mainstream financial media. In the popular "Slap in the Face" Award series, Steve doles out no-holds-barred criticism to anyone (and anything) getting in the way of your wealthy retirement.
Steve has worked as a professional broker and has been an active trader of bonds for more than two decades, specializing in ultra-short maturity corporate bonds. Before entering the investment industry, Steve was a naval aviator, flying fixed- and rotary-winged aircraft, and also served as a surface warfare officer.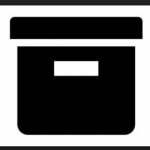 Articles by Steve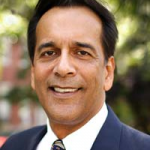 Karim Rahemtulla
Karim Rahemtulla is the Options Strategist for The Oxford Club and the Editor of Automatic Trading Millionaire and Contributing Editor to Wealthy Retirement. With more than 20 years of experience in options trading and international markets, Karim also serves as a contributing editor to Beyond the Dollar. He is the author of the best-selling book Where in the World Should I Invest?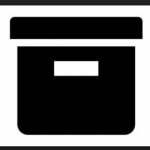 Articles by Karim